How Dutch Royal Auris Group gets better insights with Snoobi Analytics
The Royal Auris Group was founded in 1853 and offers support to children with hearing, speech and language difficulties or disabilities.
Auris has 14 primary schools and 3 secondary schools in the Netherlands and employs approximately 1,600 people across the head office and their schools. In addition, Auris provides support and guidance to regular education institutions.
The website and intranet are managed by the PR & communication department at Auris. What is special about Auris is that, in addition to a corporate website, they also have various separate websites for the schools. All of these are using Snoobi Analytics.
Use of Snoobi Analytics
We interviewed one of the PR & Communications employees at the Royal Auris Group.
"It is very important for us to keep a good overview, otherwise we will get a distorted picture of our website visits."
It is therefore very important for Auris that all aspects from the many websites can be analysed clearly, in addition to being able to draw conclusions from certain statistical figures.
"We use Snoobi to see how much traffic is generated from Social Media, for example. Also so that we can test whether our Social Media policy is effective. With Snoobi we can properly measure the added value of all our online channels."
Clarity
Auris uses two Snoobi accounts: one for the intranet, which analyzes internal communication, and one for the corporate website and all schools. The latter one collects all relevant information about the websites in a multi-site account (one of Snoobi's unique features).
This way they can quickly see who the visitors are and how they arrived at the site.
This is very important to Auris: "We can see both the total number of visitors and other elements. It is crucial that this is a complete picture, otherwise it will give a distorted view. Sometimes we post content on Facebook and the message links to the Auris site and sometimes to an Auris school. In this way everything is combined in one view and it is clear."
Ownership of Data
With Snoobi Analytics, the customer owns his own collected website data, which is accessible for the entire history and never shared to any outside party. Many years of detailed data is available for Auris. This allows many things to be analyzed and compared. Auris also uses Snoobi to see how many pages visitors view and to find which pages on the website are visited more than others.
This also helps in defining the content strategy as it can be seen immediately whether a certain topic is successful or not.
"We can see very clearly how much traffic is led to the website via social media. That is also something very concrete that we can share in the organization".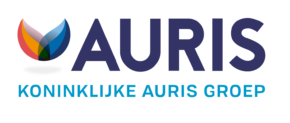 Intranet Analytics
Auris also uses Snoobi to effectively analyze their intranet. Using Snoobi, they can check which content works for staff and how they use the intranet. This also provides surprising insights: "On the intranet, we can see that news items or topics appeal to people more or less. What is especially nice to see is that certain content works very well. For example, we recently had an interview with a boy who had difficulty with language and we placed that interview as a video on the intranet. We could immediately see that people watched this a lot because a video is easier to play than to read text. Without Snoobi we would never have realized or tested that it works so well for us".
The fact that Snoobi is so versatile makes it a good tool for Auris. "So we can test the vision we have in mind and Snoobi immediately shows us the numbers."
---
Snoobi Service
Apart from the Snoobi tool, the customer focus from Snoobi is also appreciated: "We can only compliment Snoobi with their service."
"We always have a good contact and receive clear and quick answers to questions. You should perhaps expect that from a company, but Snoobi really sees customers as customers and not as a number."
---