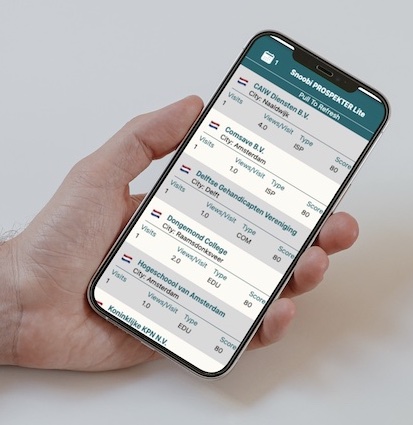 What is Snoobi Mobile?
Snoobi Mobile is a free companion app for Snoobi Analytics. It can be used as an easy mobile tool based on Snoobi Analytics to view important site metrics and to review names of visiting organizations.
Metrics are available per day, week or month and can be compared to a previous period. As a separate function, the names of organizations visiting your site can be viewed together with visit details and based on a filter to allow you to show only the most important organizations.
Snoobi Mobile is already in use by many customers to get immediate, 'on the road' mobile insight in what is happening on your website.
Read more about how to use Snoobi Mobile
Snoobi Mobile can be used by any Snoobi user for free.